Reativando a velha casa.-Reactivating the old house.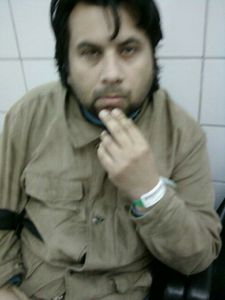 Pessoal,graças a um esforço do meu grande amigo Aderson,recuperei a senha de minha Antiga casa http://jjorgelcp.blogspot.com/ ,não descontinuarei este,agora atacarei em duas frentes,continuarei o resgate do material ja antes publicado la,e depois este blóg voltara ao tom experimental que tinha m eu inicio,enquanto la continuarei com novas postagens.
Guys, thanks to an effort of my good friend Aderson, retrieved the password of my former home http://jjorgelcp.blogspot.com/ do not discontinue this, now attack him on two fronts, will continue the rescue of the material already published before it, this blog and then returned to the experimental tone that I had m first, while it will continue with new posts.